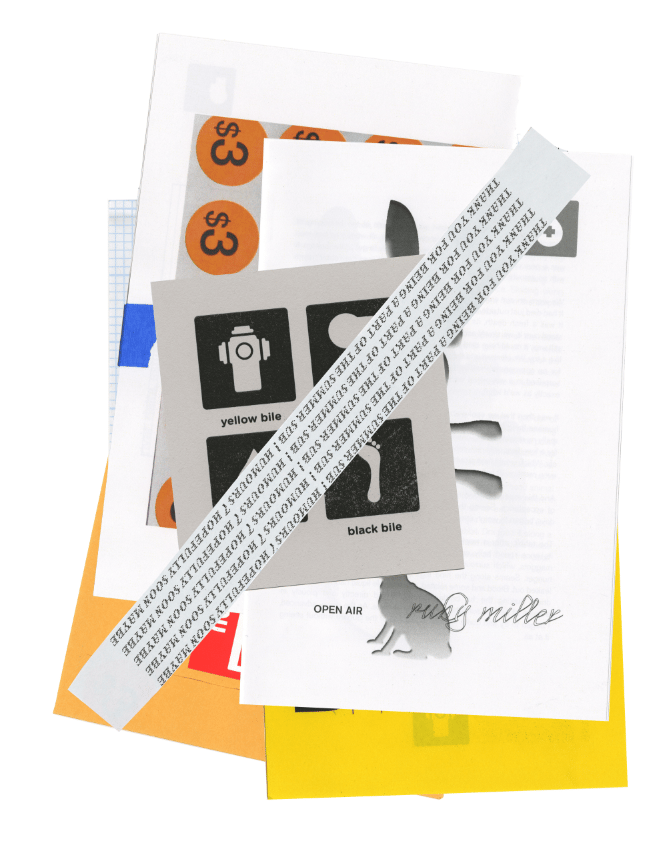 Humours Summer Subscription (4, 5, 6)
Subscription to Humours 4, 5, and 6, arriving throughout the summer. All proceeds donated to Baltimore Action Legal Team (BALT).
The Humours Summer Subscription includes designs by Nick Larson, Kartik Tuli, and Selma Lundstrom, work from Xander Rapparport, a short story by David Sanyour, drawings by Kurt Woerpel, Clare McCarthy, Santiago Mallan, Shao Lei, and more.